Adoption Process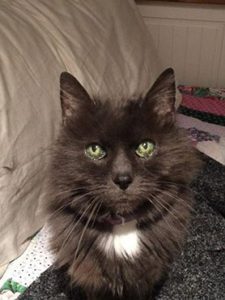 Adopting your next furry family member from us is a relatively easy process. Once you've identified who you want to take come, it's generally only a few days until you can welcome your furbaby to your house.
Meet the Animals & an Adoption Counselor
Once you've selected an animal (or two!) that you're interested in adopting, you can schedule some time getting to know them. You could meet your newest family member while you're at an adoption event, while visiting one of our Cat Condo display cages, or we can help coordinate the visit with the animal's foster parent. If you're considering adopting a dog we can schedule a "meet n greet" between your current dog and potential new furbaby.
Process the Application
Once we receive your application, we will check your references (vet if you have one, and two personal references not living in the same household). Once the references check out, we schedule a home visit/interview to make sure the environment is appropriate for the animals.  During the home visit, some of the things we discuss are the equipment and supplies you will need, how to integrate new animals into the household, and how to choose the best food for your new pet. We try very hard to make sure the animal you're adopting is the right fit for your family and lifestyle. We want the adoption to be a success for both your family and the animal.
Complete the Adoption
Now it's time to complete the adoption contract and welcome your new furbaby home! We'll provide you with the animals existing records or coordinate sending those records to your current vet.
Current adoption feeds are $130 for cats and $300 for Dogs.
Benefits of Adopting from HSLC
All pets adopted through HSLC come with the following benefits:
All pets are spayed or neutered at the appropriate age; if post-adoption, HSLC pays for the costs of the surgery
All pets will be current on their vaccinations
Pets will go home embedded with an identifying microchip; HSLC will always be listed as the permanent rescue contact in case your pet gets lost and your information isn't current
Plenty of post-adoption support and information from the foster and HSLC volunteers