Memorials & Celebrations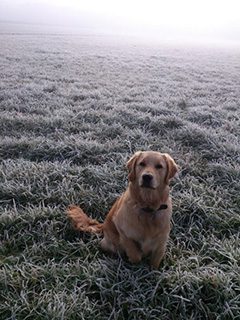 Memorial and Celebration Gifts are a touching way to honor people and pets, while saving the lives of animals in our shelter.
Gift Options
There are currently two programs setup for memorials and celebration gifts: general dedication funds and the Jared Dodson Memorial fund .
General Dedication Funds
There are several reasons a person might want to donate in honor of a loved one or pet. Using the Dedication section of our Donation page , you can do just that. We can also let the individual or organization know about your donation, if desired.
Coming soon: We're working on creating a page where we can share these gifts with our community, allowing you to provide a story and picture.
Each gift in honor or memory of a pet or loved one—or to celebrate a special occasion—helps us achieve our mission of saving more animals
Jared Dodson Memorial Fund
The Jared Dodson Memorial Fund was established in 2012 to celebrate the life of Jared Dodson and his love of all animals, especially his beloved Pit Bull Terrier, Kamora. Jared's life ended way to soon, but with this fund his legacy of caring for animals continues.
Jared Dodson loved the outdoors, ice hockey and taking care of animals. He was a great son, brother, uncle, grandson and friend with an infectious smile. He was also a valued member of the Southwest Airlines family and loved his job at Dulles Airport. During his free time, he enjoyed spending time with his family in the foothills of the Blue Ridge Mountains, helping with the family horse farm, cooking the best food around on the BBQ, riding ATVs, driving his Mitsubishi Lancer Evo, and spoiling his beloved Pit-bull Terrier, Kamora.
To donate to this wonderful cause, visit our Donation page & indicate that you're donating to the Jared Dodson Memorial fund in the Dedication section.