The Loudoun Pet Pantry (LPP)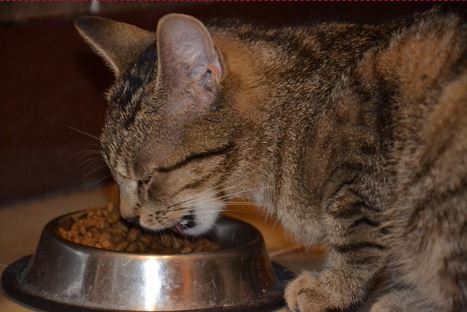 The Humane Society of Loudoun County, Loudoun County Animal Services, and Loudoun Hunger Relief formed a partnership in the fall of 2013 to help keep pets in loving homes by providing food supplies to families in need. All it takes for a family pet to be hungry or surrendered to a shelter/ rescue is for their family to have an unexpected medical bill or a job loss. This is an all too common story. Many families that were once financially secure now choose between buying food for their children or paying the rent and feeding the family pet. Your support enables us to be committed to assuring family pets are provided food and help families keep their beloved furry family members.
There are several ways Individuals can help the Loudoun Pet Pantry:
Drop off cat and dog food donations to one of several donation boxes located in Loudoun County
Donate funds or gift cards to help purchase supplies
The Loudoun Pet Pantry accepts canned and dry cat and dog food. Dry food must be unopened, unexpired, non-prescription adult food, we cannot use kitten, puppy, or senior food for the pet pantry*.
Because space is limited, we can only use bags of dry food between 4 and 8 pounds. However, we can use all sizes of canned food.
* Items not meeting the LPP criteria are appreciated and will be given to homeless pets in Loudoun County
For more information on any of the ways you can help, contact us at petpantry@humaneloudoun.org or call HSLC (703-777-2912) or Loudoun County Animal Services (703-777-0406).